Hyperpigmentation is a common skin condition characterised by dark patches or spots on the skin. It can occur due to various factors such as sun exposure, hormonal changes, acne, and certain medications. While hyperpigmentation is not harmful, It can affect one's self-esteem and confidence. In this article, We will explore effective methods how to treat hyperpigmentation and restore a more even complexion. Let's dive in!
Understanding Hyperpigmentation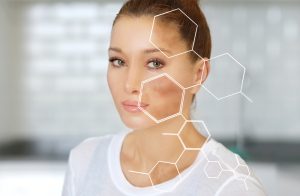 Hyperpigmentation refers to the darkening of certain areas of the skin. It is caused by an excess production of melanin, the pigment responsible for determining our skin colour. When melanin is produced in higher amounts, it can lead to the formation of dark spots or patches.
Identifying the Causes
There are several factors that can contribute to hyperpigmentation. These include:
Sun exposure: Overexposure to the sun's harmful UV rays can trigger the production of excess melanin, leading to sunspots or melasma.

Hormonal changes: Pregnancy, hormonal contraceptives, and hormonal imbalances can cause hyperpigmentation, commonly known as "pregnancy mask" or "melasma."

Acne and skin inflammation: Post-inflammatory hyperpigmentation can occur after acne breakouts or other skin injuries, leaving behind dark spots.

Medications: Certain medications, such as antibiotics and anti-seizure drugs, may cause hyperpigmentation as a side effect.
Prevention Tips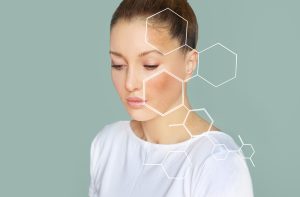 Preventing hyperpigmentation is possible by following these simple tips:
Wear sunscreen: Apply a broad-spectrum sunscreen with SPF 30 or higher daily, even on cloudy days.

Seek shade: Limit your sun exposure, especially during peak hours when the sun is strongest.

Use protective clothing: Wear hats, sunglasses, and clothing that covers your skin when you're outdoors.

Avoid hormonal triggers: If you're prone to hormonal hyperpigmentation, consult with a healthcare professional to manage your hormone levels effectively.

Treat acne promptly: Prevent post-inflammatory hyperpigmentation by treating acne breakouts early and avoiding picking or squeezing pimples.
Topical Treatments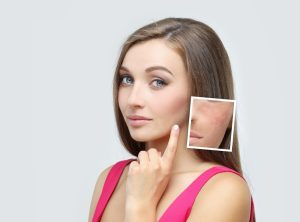 Several topical treatments can help lighten hyperpigmentation:
Hydroquinone: A commonly used skin-lightening ingredient that reduces melanin production.

Retinoids: These vitamin A derivatives promote cell turnover and can help fade dark spots over time.

Vitamin C: An antioxidant that inhibits melanin production and brightens the skin.

Kojic acid: Derived from mushrooms, kojic acid has skin-lightening properties.

Alpha hydroxy acids (AHAs): AHAs exfoliate the skin, promoting the fading of hyperpigmentation.
Chemical Peels
Chemical peels are professional treatments that involve the application of a chemical solution to exfoliate the skin. They can effectively treat hyperpigmentation by removing the top layer of damaged skin, revealing a smoother and more even complexion.
Microdermabrasion
Microdermabrasion is a non-invasive procedure that uses tiny crystals or a diamond-tipped wand to exfoliate the skin. It helps remove dead skin cells and stimulate collagen production, leading to a reduction in hyperpigmentation.
Laser Therapy
Laser therapy utilizes concentrated beams of light to target and break down the excess melanin in the skin. This treatment option can effectively lighten hyperpigmentation and improve overall skin tone.
Natural Remedies
Certain natural remedies may help in reducing hyperpigmentation. These include:
Aloe vera: Known for its soothing properties, aloe vera can help lighten dark spots and promote skin healing.
Licorice extract: Contains glabridin, which inhibits melanin production and reduces hyperpigmentation.
Green tea extract: Rich in antioxidants, green tea extract can protect the skin from damage and aid in lightening dark spots.
Lifestyle Changes
Making certain lifestyle changes can also contribute to managing hyperpigmentation:
Maintaining a healthy diet: Consuming a diet rich in antioxidants and vitamins can promote overall skin health.

Hydration: Drink an adequate amount of water daily to keep your skin hydrated and plump.

Stress management: Chronic stress can worsen hyperpigmentation. Engage in activities that help you relax and reduce stress levels.
Makeup Tips
Using makeup techniques to conceal hyperpigmentation can provide temporary relief. Consider the following tips:
Color correction: Apply color correctors, such as green or peach tones, to neutralize the dark pigmentation before applying foundation.

Buildable coverage: Opt for buildable coverage foundations or concealers to achieve the desired level of camouflage without appearing cakey.

Setting powder: Use a translucent setting powder to lock your makeup in place and prevent smudging.
Professional Consultation
If hyperpigmentation persists despite using home remedies and over-the-counter treatments, It's advisable to consult a dermatologist or skincare professional. They can evaluate your specific condition and recommend tailored treatments or procedures to address the issue effectively.
Conclusion
Hyperpigmentation can be frustrating, but with the right approach, It can be effectively managed and treated. By following preventive measures, exploring topical treatments, considering professional procedures, and making lifestyle changes, you can achieve a more even and radiant complexion. Remember to consult with a skincare professional for personalized advice and recommendations. Take control of your skin and embrace a confident, beautiful you!