Oily scalp and oily skin are common conditions that many people experience. Because they look and feel greasy and can cause problems like pimples, they can be frustrating and uncomfortable. Understanding the causes behind oily scalp and oily skin is crucial in order to find effective solutions and achieve a healthy balance.
In this talk, We'll talk about the most common reasons for an oily head and face, as well as ways to deal with and get rid of these problems. By getting to the bottom of the problem and taking the right steps, people can improve the health and look of their hair and face, making them feel more confident and at ease.
Common Causes of Oily Scalp or Oily Skin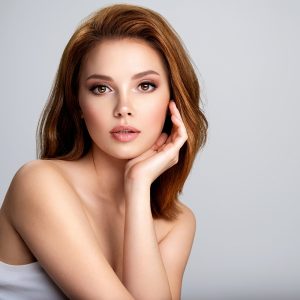 Several factors can contribute to an oily scalp and oily skin. Here are some common causes:
Sebum keeps the scalp and skin moisturized. These glands can produce too much sebum, causing oily skin or scalp.

Puberty, menstruation, pregnancy, and menopause can affect sebum production. Androgens (male hormones) stimulate sebaceous glands, causing oilier skin or scalp.

Oily scalp or skin can be inherited. You may have oily skin if your parents do.

Hot, humid weather can increase sweat production, making the scalp or skin oilier. Air and chemical pollution can also increase oil production.
Best Serum for Oily Skin and Acne Scars: Achieve Clear and Radiant Skin
Incorrect skincare routine: Harsh or drying products on the scalp or skin can strip natural oils, causing sebaceous glands to overcompensate by producing more oil. Overwashing or scrubbing can irritate the scalp or skin and increase oil production.

A high-glycemic diet (rich in refined carbohydrates and sugars) may increase skin oiliness, but the link is unclear. Dairy and fried foods can also increase oil production.

Chronic stress disrupts hormonal balance, increasing sebum production. Oily skin conditions like acne can worsen.

 Using heavy or greasy hair products, not rinsing shampoo or conditioner, or not cleansing the scalp can leave residue, clog hair follicles, and cause oiliness.

 Hormonal contraceptives, corticosteroids, and anti-seizure drugs can affect oil production. PCOS and seborrheic dermatitis can cause oily skin or scalp.
Effective oily skin treatments for acne-prone skin | 7 Strategies for Healthy Skin

It's important to note that oily scalp and oily skin can be influenced by a combination of factors. Identifying the cause(s) can aid therapy selection. If self-care doesn't help, see a dermatologist.
Solutions for Oily Scalp or Oily Skin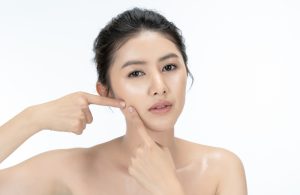 If you're experiencing oily scalp and oily skin, there are several solutions you can try to help manage the condition. Here are some tips:
To get rid of oil and dirt from your hair or face, use a light cleaner. When you wash too much, you remove natural oils and make more oil.

In these products, tea tree oil, salicylic acid, and zinc pyrithione can lower redness on the skin and the amount of oil it makes.

Wash your hair and face with cool or warm water. Oil output goes up when hot water is used.

In spite of what most people think, conditioner does not make skin or hair more oily. To keep the roots from getting too heavy, only use a light, oil-free conditioner on the ends.
Clear Skin Secrets: Top 3 Serums for Oily Skin and Acne-Prone Complexion
Exfoliating regularly gets rid of dead skin and opens up pores. The buildup on your head can be removed with a soft brush or a light scalp scrub. A few times a week, use a light wash or face scrub to remove dead skin from oily skin.

Use creams, blotting papers, and powders that reduce oil. These keep your hair or face fresh all day and cut down on shine.

When you touch your face with dirty hands, you spread oil and germs, which can make your skin oily and cause breakouts. Don't touch these spots.
Additional Tips for Managing Oily Scalp and Oily Skin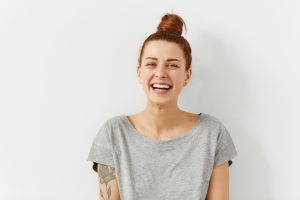 There are some additional tips for managing oily scalp and oily skin:
Look for hair and skin care items that don't have oil and won't cause acne. These products won't make your skin oily or clog your pores.

Use lotions that are made of water or don't have oil instead. Look for items that say "matte" or "oil-control."

Blotting papers: Use blotting papers that soak up oil to remove oil from your face without rubbing. The blotting paper soaks up oil without messing up your makeup or hair.

Too much exfoliation can remove too much oil, which can cause oil production to go back up. Exfoliate fatty skin two to three times a week and the hair once a week.
05 Best Affordable oily skin products for a budget-friendly routine 
Use a cleaner that is gentle and doesn't contain alcohol. After washing, toners even out the skin's pH and get rid of extra oil and dirt.

When you touch your head and face throughout the day, you can spread oils, dirt, and germs, which can make the problem worse. Don't touch these spots.

Use makeup that doesn't contain oil and won't clog pores. Don't use thick or oily makeup.

Use a clay or mud mask once a week to get rid of extra oil and dirt. Find masks that have kaolin, bentonite, or charcoal in them.

Hydrate: Water keeps skin healthy and in balance. Water stops your hair and face from getting oily and keeps them moist.

Tie or cut your hair so it's not in your face. Hair oils can make your face oily.
Conclusion
Managing oily scalp and oily skin requires a consistent and tailored approach. Start with a gentle cleansing routine, using oil-free products and avoiding over-washing. Moderately exfoliate and use toners or blotting sheets to manage oil throughout the day. Use lightweight, non-comedogenic moisturizers and cosmetics. Diet and stress may affect oil output. Avoid touching your scalp or skin with filthy hands and keep your hair off your face. Consult a dermatologist for customized therapy if the problem continues. Manage greasy scalp and skin with patience and the appropriate methods.