Scalp serums have gained popularity in recent years as a powerful hair care product designed specifically to improve scalp health. While many people focus on hair products to enhance the appearance and health of their hair strands, Scalp serum target the foundation of healthy hair growth — The scalp itself. In this article, We will explore what scalp serums are, Their benefits, Key ingredients, How to use them, potential side effects, and popular brands. So, Let's dive into the world of scalp serums and discover how they can revolutionise your hair care routine.
Introduction
In today's fast-paced world, Many individuals struggle with various hair-related issues such as hair loss, thinning, dryness, or an itchy scalp. These concerns often arise due to factors like environmental pollutants, excessive heat styling, chemical treatments, or inadequate scalp care. This is where scalp serums come into play.
What are Scalp Serums?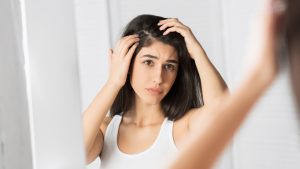 Scalp serum are specialised hair care products formulated to improve the overall health of the scalp. Unlike traditional hair serums that primarily focus on enhancing the appearance of the hair strands, scalp serums target the scalp to promote optimal hair growth. They are typically lightweight, non-greasy formulations that are easily absorbed by the scalp.
Benefits of Scalp Serums
Scalp serums offer numerous benefits for both the scalp and the hair. Let's explore some of the key advantages they provide:
Promote hair growth
Scalp serum are specifically designed to stimulate hair growth and combat hair loss. They nourish the hair follicles, Promoting stronger and healthier hair growth from the roots. The active ingredients in scalp serums work together to improve blood circulation, deliver essential nutrients to the follicles, and prolong the growth phase of the hair.
Nourish and moisturise the scalp
A well-nourished and moisturised scalp is essential for healthy hair. Scalp serums are enriched with vitamins, minerals, and hydrating agents that replenish moisture and nourish the scalp. By restoring the scalp's natural balance, These serums help combat dryness, flakiness, and itchiness, creating an optimal environment for hair growth.
Reduce scalp irritation and inflammation
Many individuals experience scalp irritation, redness, or inflammation due to various factors such as dandruff, allergies, or sensitivity to hair care products. Scalp serum often contain soothing ingredients that help calm the scalp, reduce inflammation, and alleviate discomfort, creating a healthier environment for hair growth.
Improve scalp health
Scalp serums contribute to overall scalp health by addressing specific concerns such as excess oil production, clogged hair follicles, or an imbalanced scalp pH. They help regulate sebum production, unclog hair follicles. 
Key Ingredients in Scalp Serums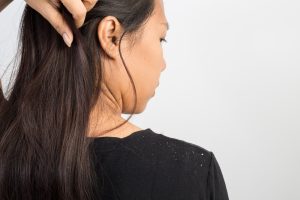 Scalp serums contain a variety of key ingredients that work synergistically to promote scalp health and hair growth. Let's take a closer look at some of these ingredients:
Peptides
Peptides are short chains of amino acids that play a crucial role in stimulating hair follicles and promoting hair growth. They work by increasing blood flow to the scalp, enhancing nutrient delivery to the hair follicles, and stimulating collagen production. Peptides also help strengthen the hair shaft, resulting in thicker and healthier hair..
Amino acids
Amino acids are the building blocks of proteins, which are essential for healthy hair growth. Scalp serums often contain amino acids such as arginine, cysteine, and methionine, which help nourish and strengthen the hair follicles. These amino acids also aid in the production of keratin, the protein that makes up the hair strands, promoting overall hair health and vitality.
7 Blush Serum Ingredients: What to Look for and What to Avoid
Essential oils
Essential oils, Such as rosemary, lavender, and peppermint oil, Are commonly found in scalp serums due to their beneficial properties. These oils have antimicrobial and anti-inflammatory properties that help combat scalp conditions like dandruff, itching, and inflammation. Additionally, Essential oils can improve blood circulation to the scalp, promoting hair growth.
Vitamins and antioxidants
Scalp serumoften contain vitamins and antioxidants that nourish the scalp and protect it from free radicals. Vitamins like Biotin (B7), Vitamin E, and Vitamin C help strengthen the hair follicles, prevent breakage, and improve the overall health of the scalp. Antioxidants like green tea extract and vitamin C protect the scalp from oxidative stress, reducing hair damage and promoting healthy hair growth.
How to Use Scalp Serums?
Using scalp serum correctly is essential to maximise their benefits. Here are some key tips for using scalp serums effectively:
Choosing the right serum for your scalp type
It's important to choose a scalp serum that is suitable for your specific scalp type and concerns. Whether you have a dry scalp, oily scalp, or a sensitive scalp, look for a serum that addresses your particular needs. Read product labels, check reviews, and consult with a dermatologist if needed to select the right scalp serum for you..
Applying the serum properly
To apply a scalp serum, Start by parting your hair into sections to expose the scalp. Using the dropper or dispenser provided, apply the serum directly to the scalp along the parted sections. Gently massage the serum into the scalp using your fingertips in a circular motion. This helps improve blood circulation and ensures even distribution of the serum.
Frequency of use
The frequency of using a scalp serum depends on the product and your individual needs. Some serums are designed for daily use, while others may recommend 2-3 times a week. Follow the instructions provided by the manufacturer to determine the appropriate frequency for optimal results. It's important not to overuse the serum as it may lead to product buildup or scalp irritation.
Best Serum for Oily Skin and Acne Scars: Achieve Clear and Radiant Skin
Potential Side Effects and Precautions
While scalp serums are generally safe to use, It's important to be aware of potential side effects and take necessary precautions:
Patch test
Before using a new scalp serum, It's recommended to perform a patch test. Apply a small amount of the serum on a small area of your scalp and observe for any adverse reactions such as redness, itching, or irritation. If any discomfort occurs, discontinue use immediately.
The Difference between Scalp Serums and Hair Serums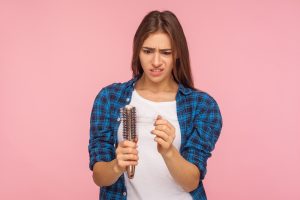 It's important to note the distinction between scalp serum and hair serums. While scalp serum primarily focus on improving scalp health and promoting hair growth, Hair serums are designed to enhance the appearance and manageability of the hair strands.
Hair serums typically contain ingredients like silicones, Which create a smooth and shiny surface on the hair, reduce frizz, and protect against heat damage. They are applied to the lengths and ends of the hair, providing a lustrous finish and aiding in styling.
On the other hand, Scalp serums are specifically formulated to nourish the scalp, address scalp-related issues, and create an optimal environment for healthy hair growth. They are applied directly to the scalp and work.
Conclusion
Scalp serums have emerged as a game-changer in the realm of hair care, focusing on nourishing and improving the health of the scalp for optimal hair growth. By choosing the right serum, following proper application techniques, and considering any potential side effects, You can harness the benefits of scalp serums and achieve healthier, more vibrant hair.