Acne scars can be a source of frustration and self-consciousness for many individuals. If you're wondering how to get rid of acne scars, This comprehensive guide will provide you with effective strategies and treatments to minimize their appearance. We'll explore different types of acne scar, their causes, prevention methods, home remedies, professional treatments, and lifestyle changes to help you achieve smoother and more even-toned skin.
Introduction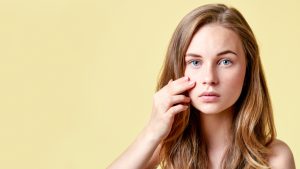 Dealing with acne scar can be challenging, but with the right knowledge and approach, You can significantly reduce their visibility. This article will walk you through various techniques and treatments that can help fade acne scar and restore your skin's natural beauty.
Understanding Acne Scars
Before diving into the solutions, It's essential to understand what acne scar are and how they form. Acne scar are permanent depressions or raised areas on the skin that occur as a result of severe acne. They can be emotionally distressing and impact an individual's self-esteem.
Types of Acne Scars
Acne scars come in different forms, including:
Ice pick scars:

Deep, narrow scars that create small pits in the skin.

Rolling scars:

Wavy or undulating scars that give the skin an uneven texture.

Boxcar scars:

Broad and rectangular scars with sharp edges.

Hypertrophic scars:

Raised, Thickened scars that form due to excessive collagen production.

Keloid scars:

Elevated scars that extend beyond the boundaries of the original acne site.
Causes of Acne Scars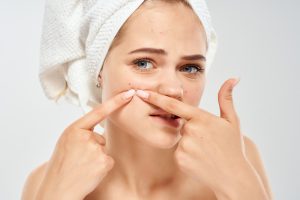 Acne scars develop when there is damage to the deeper layers of the skin caused by inflamed acne lesions. The following factors contribute to the formation of acne scars:
Picking or squeezing acne lesions.

Genetic predisposition to scarring.

Delayed or ineffective acne treatment.

Inflammatory acne, such as cyst or nodules.
The Impact of Acne Scars
Acne scars can have a significant impact on one's self-esteem and confidence. They may cause individuals to feel self-conscious and uncomfortable with their appearance. Understanding the emotional and psychological effects of acne scar emphasizes the importance of finding effective ways to address them.
Preventing Acne Scars
Prevention plays a crucial role in minimizing the occurrence and severity of acne scar. By adopting the following preventive measures, You can reduce the chances of developing acne scars:
Best Serum for Oily Skin and Acne Scars: Achieve Clear and Radiant Skin
Proper Skincare Routine
Maintaining a consistent and appropriate skincare routine is essential for preventing acne scars. Use gentle cleansers suitable for your skin type and avoid harsh scrubbing. Incorporate products with ingredients like salicylic acid or benzoyl peroxide to keep acne under control.
Avoiding Picking or Squeezing Acne
Resist the temptation to pick or squeeze acne lesions, As this can worsen inflammation and increase the risk of scarring. Instead, Opt for spot treatments or consult a dermatologist for safe extraction procedures.
https://vitamincserum.health/serums-for-oily-skin-and-acne/https://vitamincserum.health/serums-for-oily-skin-and-acne/
Protecting Your Skin from Sun Damage
Exposure to the sun can worsen the appearance of acne scar. Protect your skin by wearing sunscreen with a high SPF daily and avoiding prolonged sun exposure. Use protective clothing and seek shade whenever possible.
Treating Acne Scars at Home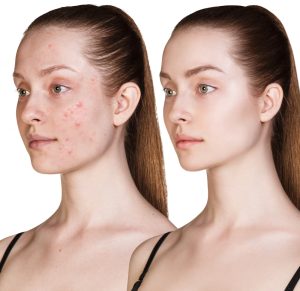 While professional treatments can provide significant results, several home remedies and over-the-counter products can also help reduce the appearance of acne scar. Here are some effective methods:
Exfoliation and Chemical Peels
Regular exfoliation helps remove dead skin cells, allowing new, healthier skin to emerge. Chemical peels containing alpha-hydroxy acids (AHAs) or beta-hydroxy acids (BHAs) can further enhance exfoliation and improve the texture of the skin.
Natural Remedies and Home Treatments
Certain natural remedies may help fade acne scar over time. These include applying aloe vera gel, using lemon juice as a natural exfoliant, Or applying honey to promote healing and reduce inflammation. However, It's important to note that results may vary, And it's best to consult a dermatologist before trying any home remedies.
Over-the-Counter Products for Acne Scars
Several over-the-counter products, Such as creams, serums, and gels, are formulated to target acne scars. Look for ingredients like retinol, Vitamin C, or niacinamide, known for their skin brightening and collagen-boosting properties. Follow the instructions carefully and be patient, As it may take several weeks to see noticeable improvements. 
Professional Treatments for Acne Scars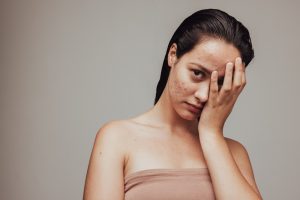 If you're looking for more advanced and faster results, Professional treatments administered by dermatologists or skincare specialists can effectively reduce the appearance of acne scars. Here are some common options:
Dermatological Procedures
Dermatological procedures, Such as microdermabrasion or dermabrasion, involve removing the top layer of skin to reveal smoother skin underneath. These procedures can be effective for treating mild to moderate acne scar.
Laser Treatments
Laser treatments, including fractional laser resurfacing or intense pulsed light (IPL) therapy, target the deeper layers of the skin to stimulate collagen production and improve the appearance of acne scar. These treatments may require multiple sessions for optimal results.
The Benefits of Using Vitamin C Serum for Acne-Prone Skin | FAQs 2023
Microneedling
Microneedling involves creating tiny punctures in the skin using a device with fine needles. This stimulates the production of collagen and elastin, leading to smoother skin texture and reduced acne scar. Microneedling can be combined with serums or platelet-rich plasma (PRP) for enhanced results.
Dermal Fillers
Dermal fillers, such as hyaluronic acid injections, can help fill in depressed acne scar and restore volume to the skin. The results are temporary but provide immediate improvement in the appearance of scars.
Lifestyle Changes for Managing Acne Scars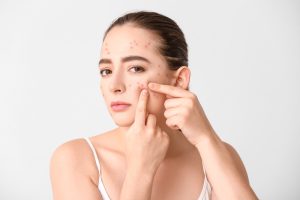 In addition to skincare and professional treatments, certain lifestyle changes can support the healing process and improve the overall condition of your skin. Consider the following:
Healthy Diet and Hydration
Eating a balanced diet rich in fruits, vegetables, and lean proteins can promote skin health. Stay hydrated by drinking an adequate amount of water daily, As it helps maintain skin elasticity and promotes healing.
Stress Management and Sleep
Stress can exacerbate skin conditions, including acne scar. Practice stress-management techniques such as meditation, yoga, or engaging in hobbies you enjoy. Aim for quality sleep to allow your body to repair and regenerate.
Say Goodbye to Blemishes with the 5 Best Acne-Fighting Serums
Regular Exercise
Exercise improves blood circulation, which can benefit your skin's health. Engage in moderate physical activity regularly to promote a healthy complexion.
Conclusion
Dealing with acne scars can be challenging, but with the right knowledge and approach, You can significantly improve their appearance. By understanding the types and causes of acne scar, Adopting preventive measures, exploring home remedies and over-the-counter products, considering professional treatments, and making lifestyle changes, You can take positive steps toward achieving smoother, more even-toned skin.