Dark spots on face can be bothersome, Affecting our confidence and making us feel self-conscious. Fortunately, there are effective ways to address this issue and achieve clearer, more radiant skin. In this article, We will explore the causes of dark spots on face, discuss various treatment options, and provide practical tips on preventing their formation. Whether you prefer natural remedies or professional treatments, We have got you covered. Read on to discover how to bid farewell to those pesky dark spots and embrace a glowing complexion.
Having a flawless complexion is a desire shared by many. Dark spots, also known as hyperpigmentation, can result from various factors such as sun exposure, hormonal changes, acne scars, and aging. While it may seem challenging to get rid of them, with the right approach, You can effectively lighten and eliminate dark spots, unveiling a more even-toned complexion.
Understanding Dark Spots on Face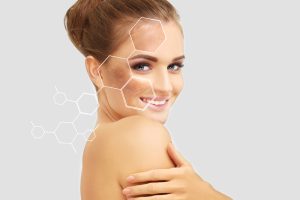 Before delving into the solutions, It is crucial to understand what dark spots are and how they form. Dark spots occur when an excess amount of melanin, The pigment responsible for skin colour, accumulates in certain areas. This can lead to patches of darker skin, commonly appearing on the face, hands, and other sun-exposed areas.
Causes of Dark Spots
Dark spots can be triggered by various factors, Including:
Sun Exposure
Excessive sun exposure can stimulate the production of melanin, leading to the development of dark spots. Protecting your skin from harmful UV rays is essential in preventing their formation.
Hormonal Changes
Hormonal fluctuations during pregnancy, menopause, or while taking certain medications can contribute to the appearance of dark spots. This condition is often referred to as melasma or the "mask of pregnancy."
Acne Scars
Post-inflammatory hyperpigmentation can occur after acne breakouts, leaving behind dark marks or spots. Treating acne effectively and preventing picking or squeezing can help minimize this issue.
Aging
As we age, Our skin becomes more prone to developing dark spots due to a decrease in cell turnover and collagen production. Protecting the skin and adopting a proper skincare routine can help combat this.
Prevention Is Better Than Cure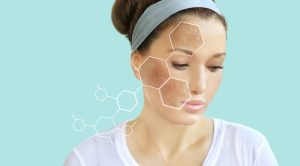 Preventing the formation of dark spots is key to maintaining a clear and even complexion. Here are some preventive measures to incorporate into your daily routine:
Wear Sunscreen
Shielding your skin from the sun's harmful rays is crucial. Apply a broad-spectrum sunscreen with at least SPF 30 daily, even on cloudy days, and reapply every two hours when exposed to direct sunlight.
Retinol Face Serum: Unlocking Radiant and Youthful Skin | 5 Benefits
Use Protective Clothing
Wear hats, sunglasses, and clothing that cover your skin when spending extended periods outdoors. This provides an additional layer of protection against harmful UV rays.
Avoid Tanning Beds
Tanning beds emit harmful UV rays that can contribute to the formation of dark spots. Avoid using tanning beds together to protect your skin from unnecessary damage.
Home Remedies for Removing Dark Spots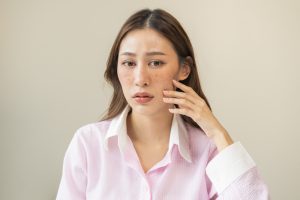 If you prefer natural solutions, There are several home remedies that may help lighten dark spots:
Lemon Juice
Lemon juice contains natural bleaching properties that can help fade dark spots over time. Apply freshly squeezed lemon juice to the affected areas using a cotton ball and leave it on for about 15 minutes before rinsing off. Remember to moisturize afterward as lemon juice can be drying.
Effective oily skin treatments for acne-prone skin | 7 Strategies for Healthy Skin
Aloe Vera
Aloe vera has soothing and healing properties that can aid in reducing the appearance of dark spots. Apply a small amount of pure aloe vera gel to the affected areas and leave it on for 30 minutes before rinsing off. Repeat this process daily for optimal results.
Apple Cider Vinegar
Apple cider vinegar contains alpha hydroxy acids that can exfoliate the skin and help lighten dark spots. Dilute apple cider vinegar with water in a 1:1 ratio, Apply it to the affected areas using a cotton ball, and leave it on for a few minutes before rinsing off. Be cautious as apple cider vinegar may cause skin irritation, so patch test before applying it to your face.
Over-the-Counter Treatments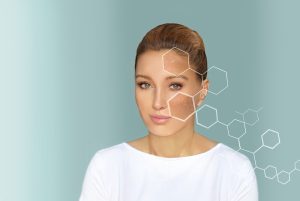 If home remedies do not provide the desired results, you may consider over-the-counter treatments formulated to target dark spots:
Topical Creams and Serums
Look for creams or serums that contain ingredients such as hydroquinone, retinol, vitamin C, kojic acid, or niacinamide. These ingredients can help lighten dark spots and even out your skin tone. Follow the instructions provided and be consistent with your usage for best results.
Chemical Peels
Chemical peels involve the application of a solution to the skin, which exfoliates the outer layers and stimulates the growth of new, healthier skin. This can effectively reduce the appearance of dark spots. Consider consulting a dermatologist or skincare professional for guidance on the appropriate strength and type of chemical peel for your skin.
Professional Treatments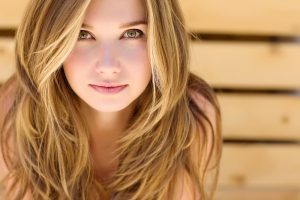 If you prefer a more intensive approach or have severe dark spots, Professional treatments may be your best option:
Laser Therapy
Laser therapy utilises focused light beams to target and break down dark spots. This procedure encourages new cell growth and can effectively reduce their appearance. Multiple sessions may be required for optimal results.
Intense Pulsed Light (IPL) Therapy
IPL therapy delivers broad-spectrum light pulses to the skin, targeting areas of hyperpigmentation. This treatment stimulates collagen production and can help fade dark spots. Consult a skincare professional to determine if IPL therapy is suitable for your skin type and condition.
9 Benefits of Face Serum: The Secret to Healthy, Glowing Skin
Lifestyle Changes for Clearer Skin
In addition to treatments, certain lifestyle changes can contribute to clearer skin and prevent the formation of dark spots:
Maintain a Healthy Diet
A balanced diet rich in fruits, vegetables, and antioxidants can promote healthy skin. Incorporate foods like berries, leafy greens, and citrus fruits into your meals to nourish your skin from within.
Stay Hydrated
Drinking an adequate amount of water throughout the day keeps your skin hydrated and supports its natural healing process. Aim for at least eight glasses of water daily.
Manage Stress
Stress can trigger hormonal imbalances and exacerbate skin issues, including dark spots. Practice stress management techniques such as meditation, yoga, or engaging in hobbies that help you relax and unwind.
The Importance of Sun Protection
To prevent the formation of new dark spots and protect your  skin, sun protection is crucial:
Use Sunscreen Daily
Apply a broad-spectrum sunscreen with at least SPF 30 to your face and any exposed areas of your body. Reapply every two hours, especially when spending time outdoors or engaging in activities that cause sweating or water exposure.
Seek Shade
When the sun's rays are strongest, typically between 10 a.m. and 4 p.m., seek shade or create your own shade with an umbrella or hat.
How to Get Rid of Acne Scars: 3 Best Treatments and Prevention at home
Maintaining a Healthy Skincare Routine
A consistent skincare routine is essential for achieving and maintaining clear skin. Follow these steps:
Cleanse Gently
Use a gentle cleanser twice a day to remove dirt, oil, and impurities without stripping the skin of its natural moisture.
Exfoliate Regularly
Exfoliation helps remove dead skin cells and promotes cell turnover. Use a mild exfoliator once or twice a week to reveal fresh, healthy skin.
Debunking the Top Myths About Oily Skin | 5 Myths – vitamincserum
Moisturize Daily
Hydrated skin is less prone to developing dark spots. Choose a moisturizer suitable for your skin type and apply it daily to keep your skin nourished and protected.
Apply Brightening Serums or Creams
Incorporate a brightening serum or cream into your skincare routine to target dark spots specifically. Look for products containing ingredients like vitamin C, niacinamide, or licorice extract.
Boosting Skin Health from Within
A healthy lifestyle not only benefits your overall well-being but also contributes to healthier skin:
Eat a Nutrient-Rich Diet
Include foods rich in antioxidants, vitamins, and minerals in your diet. Opt for a variety of fruits, vegetables, whole grains, and lean proteins to support your skin's health.
Stay Active
Regular exercise improves blood circulation, which can enhance the overall health and appearance of your skin. Aim for at least 30 minutes of moderate-intensity exercise most days of the week.
Get Sufficient Sleep
Adequate sleep allows your skin to regenerate and repair itself. Aim for 7 to 9 hours of quality sleep each night to promote healthy skin.
When to Seek Professional Help
If your dark spots persist or worsen despite home remedies and over-the-counter treatments, it may be time to consult a dermatologist. They can evaluate your skin condition, recommend appropriate treatments, and provide personalised advice for your specific needs.
Conclusion
Removing dark spots on the face is possible with the right approach. By understanding the causes, implementing preventive measures, and exploring suitable treatment options, you can achieve clearer, more radiant skin. Remember to protect your skin from the sun, maintain a consistent skincare routine, and make healthy lifestyle choices. Embrace the journey towards a complexion free from dark spots and enjoy the confidence that comes with it.